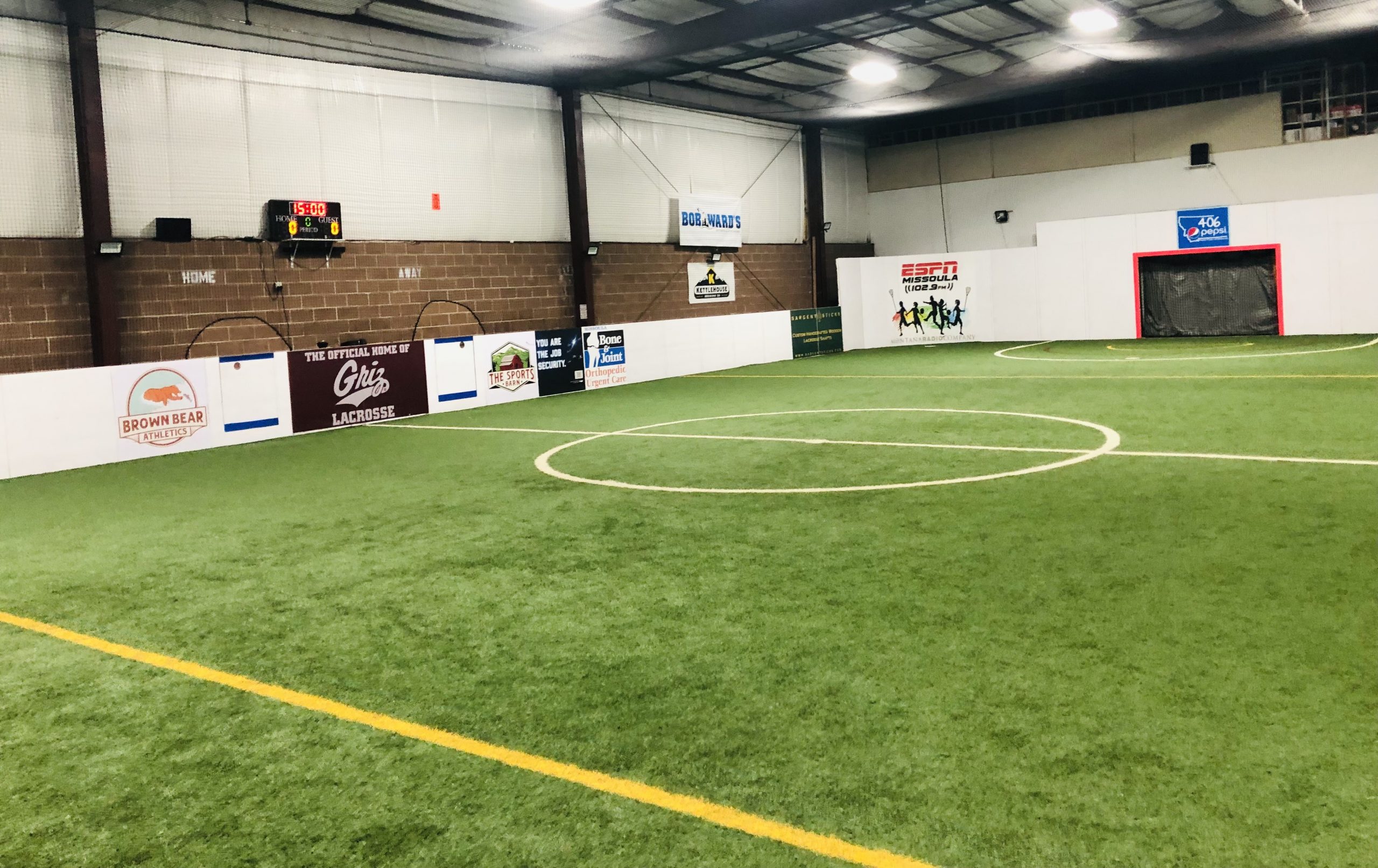 Turf Rental Rates
Missoula Sports Barn features a premium indoor turf field that you can rent out for your favorite activities
Our indoor turf field is available when in-house leagues, camps, clinics and parties are not scheduled. All times shall be rented on the hour, in one hour long increments. Please include set-up time in your rental.
Peak Months: Sept-March
Daytime
M-Fri: 9am-4pm $85/hour
Prime Weekday
M-Fri: 4pm-10pm $110/hour
Prime Weekend
Sat/Sun: 9am-10pm $110/hour
Off-peak months: April-August
Daytime
M-Fri: 9am-4pm $75/hour
Prime Weekday
M-Fri: 4pm-10pm $85/hour
Prime Weekend
Sat/Sun: 9am-10pm $85/hour
Please be courteous to others–when your time is completed, promptly leave the field so that the next rental may enter the field on time. Teams waiting to enter the field must remain near the bleachers to allow space for departing players.
NO BALL KICKING OUTSIDE OF THE TURF AREA.
A coach or adult MUST arrive on time for turf rentals. The Sports Barn staff is not responsible for supervising teams/minors.
Do not block the Golf Simulator entrance. Bags and equipment must be kept in the bleacher area.
It is the responsibility of the CUSTOMER to end their rental at the allotted time. Anyone who continues to practice or play after their time has been completed will be billed and may forfeit their rights to future rentals at the The Sports Barn.​
Rental Agreement Terms:
Rental Rates are for individual activities or practice times for teams. It is prohibited to rent practice fields to run tournaments, camps or leagues without the specific permission of management. Prices will vary for these activities.
Payment is due at time of booking. Rental is confirmed when payment is received. We reserve the right to cancel reservations and refund payments and deposits at any time.
If you're interested in scheduling turf rental time, please call us at (406) 926-1018 or email director@missoulasportsbarn.com
Note: There are additional fees for equipment rental. These rates include field use only.
Turf Rental Request Form
Fill out the form to get the ball rolling for your next visit to The Sports Barn in Missoula, Montana – the area's premier indoor sports complex.
Prefer to chat on the phone?
Give us a quick call, we would love to chat with you about visiting The Sports Barn!