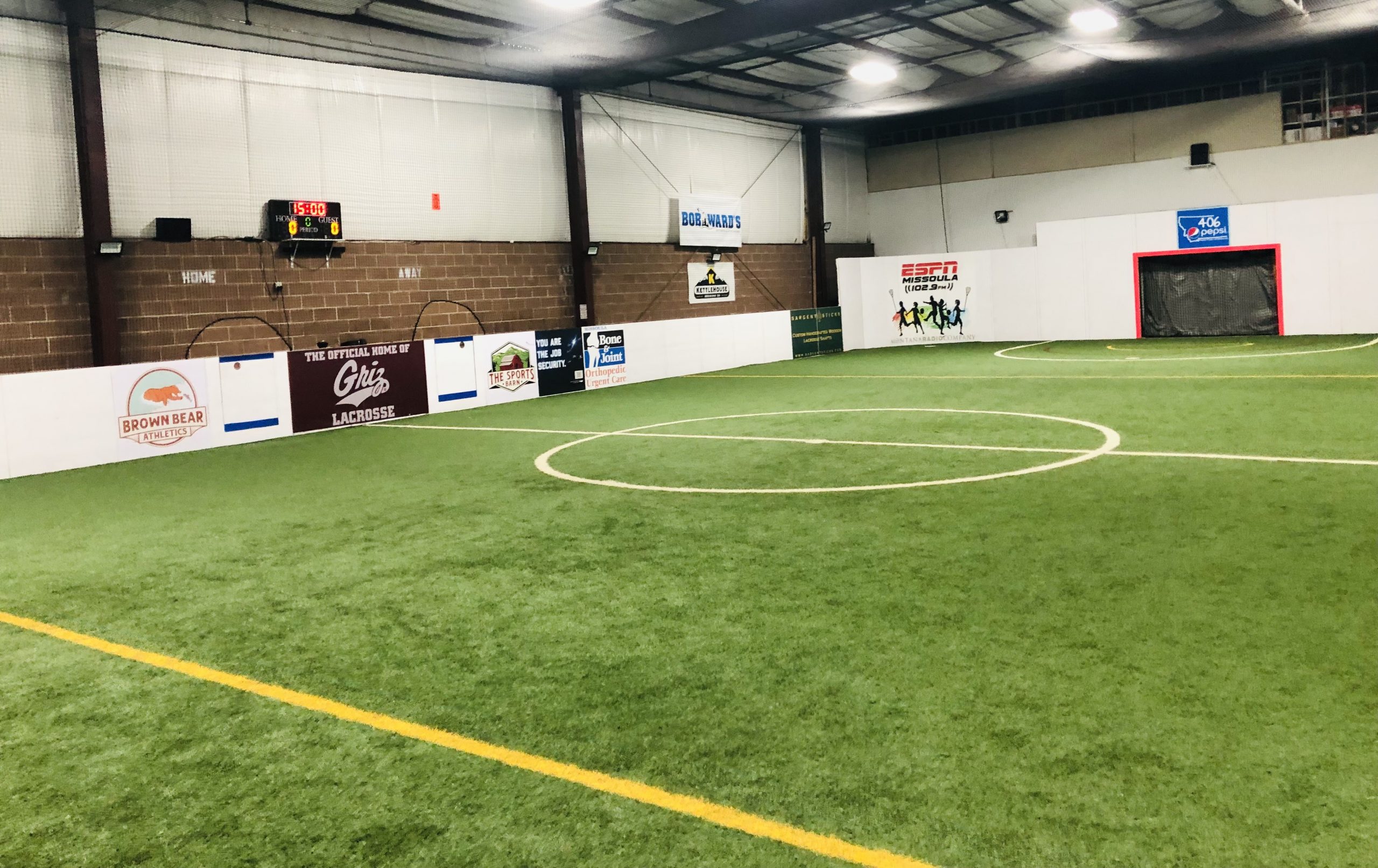 We have launched the new Missoula Sports Barn website!
Take a moment to browse around the new Missoula Sports Barn Website and learn more about Brown Bear Lacrosse, our indoor soccer camps, and more!
Missoula, Montana is home to the Sports Barn, the area's premier indoor sports facility. With something for everyone from lacrosse and indoor soccer to camps and parties, this spacious complex is the perfect place for those looking to stay active and have fun indoors. The sports complex has now launched its new website and booking system, making it easier than ever to reserve time at the facility.
The sports complex is a state-of-the-art indoor sports complex in Missoula, Montana, complete with a multi-purpose indoor field, perfect for sports enthusiasts looking to participate in lacrosse, soccer, and many other indoor sports. The space can also be booked for team practices, games, or tournaments. For those looking to improve their skills, the sports complex offers camps and clinics for players of all ages and skill levels. With highly trained coaches and a well-equipped facility, participants are sure to see improvement in their performance.
Discover Events on the Missoula Sports Barn Website
The facility also offers event space perfect for everything from birthday parties to corporate events. The space can be customized for specific needs and includes ample seating, catering options, and optional glow lights and blacklights to make any event a success.
The Sports Barn website makes it easy for individuals and teams to join a league, find practice time, or join a premier academy such as Brown Bear Lacrosse. Customers can select the sport or activity they're interested in participating in, check availability, and register quickly and easily. The website also offers information on upcoming events, camps, and clinics. We offer camps for youth in various age groups as well.
The sports complex's mission is to provide a space for the local community to stay active and engaged with sports, no matter what the weather is doing outside. The facility is open year-round and is the perfect place to escape the cold Montana winters.
With the launch of their new website and booking system, the Missoula Sports Barn is poised to become a staple in the community. No longer will residents have to depend on unpredictable weather to enjoy outdoor sports – they can now do so in the comfort of a fully equipped indoor facility. For those looking to stay active while staying safe and having a good time this year, we invite you to come down to the Sports Barn and join us at any of our upcoming events, camps or leagues.