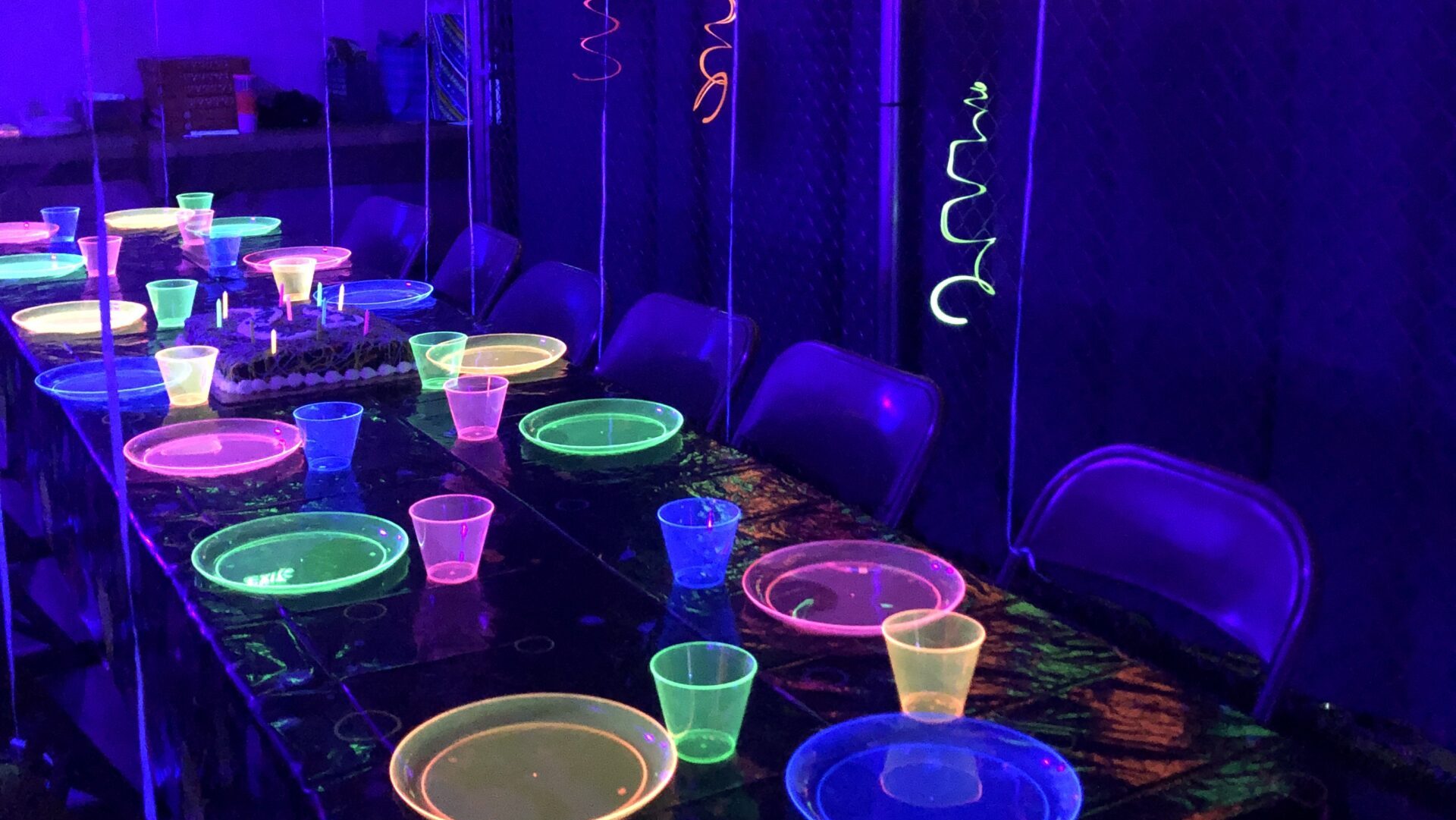 Unleash the Fun with Parties at the Missoula Sports Barn!
If you're searching for an exceptional venue to host a memorable party in Missoula, Montana, look no further than The Sports Barn. Nestled amidst breathtaking natural surroundings, this versatile sports facility offers a wide range of party options that cater to all ages and occasions. From children's birthday parties to corporate events, The Sports Barn has something for everyone. Join us as we explore the thrilling party options available, including dodgeball, bubble soccer, glow-in-the-dark sports, cornhole, and traditional soccer.
Children's Birthday Parties
Make your child's birthday truly unforgettable with a sports-themed extravaganza at The Sports Barn. The facility provides a safe and enjoyable environment where kids can engage in energetic activities and have a blast with their friends. Whether it's a game of dodgeball or bubble soccer, the little ones will revel in the excitement and create lasting memories.
Corporate Parties and Team Building Events
Looking to boost team spirit and camaraderie among your colleagues? The Sports Barn offers an ideal setting for corporate parties and team-building events. Step away from the traditional office environment and indulge in some friendly competition on the sports fields. Engage in exhilarating games like dodgeball or glow-in-the-dark sports that promote teamwork, communication, and a healthy dose of fun.
Dodgeball Madness
For those seeking an adrenaline-packed experience, dodgeball at The Sports Barn is an absolute must-try. Gather your friends, family, or coworkers and immerse yourself in the thrill of this classic game. Dodge, duck, and dive as you compete against each other in a fast-paced and action-packed battle. The Sports Barn provides the perfect space to unleash your competitive spirit while having a fantastic time.
Bubble Soccer
Prepare for laughter-filled moments as you bounce, roll, and collide in bubble soccer. A unique twist on the traditional game, bubble soccer adds an extra layer of excitement and hilarity. Climb into a giant inflatable bubble suit, team up with your friends, and let the games begin. It's an experience that guarantees endless laughter and unforgettable memories.
Glow-in-the-Dark Sports Parties
Step into a mesmerizing world of vibrant lights and glow-in-the-dark sports at The Sports Barn. Perfect for parties held during the evening, this experience adds a magical touch to traditional sports like soccer. Picture the thrill of playing soccer under neon lights, where each kick and pass is illuminated, creating an electrifying atmosphere. Glow-in-the-dark sports at The Sports Barn take the fun to a whole new level.
Cornhole Tournaments
For a more laid-back yet entertaining party option, The Sports Barn offers cornhole tournaments. Gather your friends, enjoy some friendly competition, and test your accuracy as you toss bean bags onto the cornhole boards. It's a great way to engage in casual gameplay while fostering a sense of camaraderie and laughter among your friends.
Host Unforgettable Parties at The Sports Barn
The Sports Barn in Missoula, Montana, is the ultimate destination for parties that combine fun, fitness, and friendly competition. Whether you're hosting a children's birthday party, organizing a team-building event, or simply seeking a unique experience with friends, The Sports Barn has an array of options to cater to your needs. From high-energy activities like dodgeball and bubble soccer to the mesmerizing glow-in-the-dark sports and relaxed cornhole tournaments, each party at The Sports Barn guarantees unforgettable memories and joyous celebrations. So, gear up, gather your crew, and get ready for an extraordinary party experience in the heart of Missoula.
Party Registration
Fill out the form to get the ball rolling for your next visit to The Sports Barn in Missoula, Montana – the area's premier indoor sports complex.
Liability Waiver:
Save time at check-in by completing our liability waiver online. Click the link below.
Prefer to chat on the phone?
Give us a quick call, we would love to chat with you about visiting The Sports Barn!