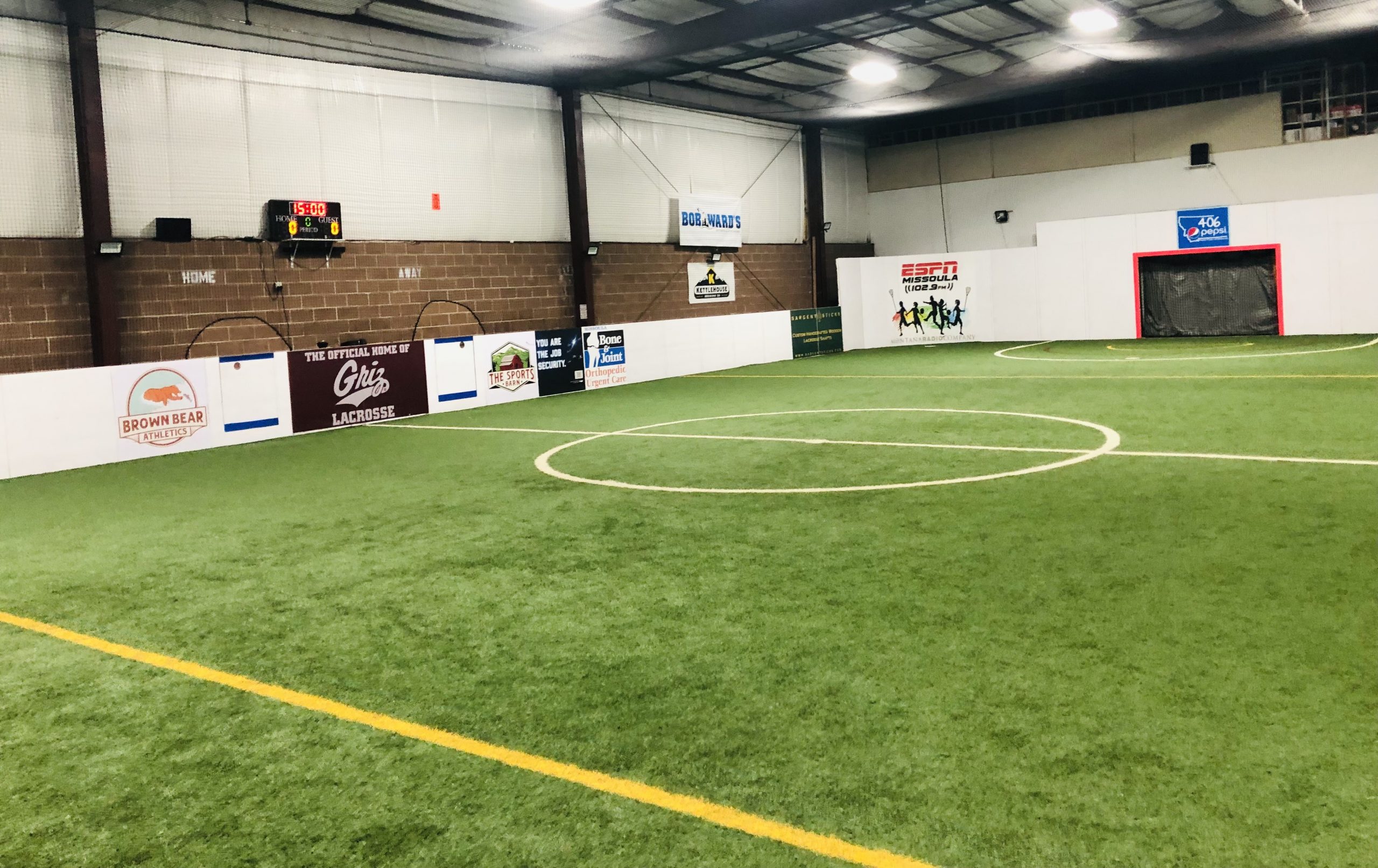 Meet The Sports Barn Team
Ryan Hanavan, Co-Owner of Brown Bear Athletics and The Sports Barn.
Hometown: Buffalo, NY
Age: 46
Years of Coaching experience: 25
RYAN HANAVAN
I have always been passionate about team sports and have dedicated my adult life to building youth and adult sport opportunities. As a coach and mentor, I understand the importance of building championship-caliber culture as a foundation for any successful team or organization and try to bring that commitment to every youth, high school, and adult athlete I work with. Opening the Sports Barn and starting Brown Bear Athletics has been a lifelong dream for me. I fell in love with box lacrosse at a young age and found playing in a tight space with lots of pressure only helped my field game. This surface and confined space translates to any other sport played here. I have dedicated thousands of hours over the last twenty-five years growing and developing youth, high school, and adult basketball, lacrosse, flag football, floor hockey, and soccer in Arizona, Idaho, Montana, New Hampshire, and New York and can't wait to continue this next chapter with Brown Bear Athletics at The Sports Barn in Missoula. As someone who still loves playing, I maintain a deep obligation to give back and share the positive experiences I have had from prior coaches with the local youth and adult athletes in our community.
Notable Experience:
Boy's Director, Montana Youth Lacrosse Association, 2020-Present
Boy's Director, Missoula Lacrosse Club (MT), 2020-Present
Co-Founder and Boy's Director, Black Bear Lacrosse (NH), 2013-2019
Head Coach, Coe-Brown Northwood Academy (NH), 2013-2017
Head Coach, Northern Arizona University, 2010-11
Head Coach, University of Montana, 2009
Head Coach, University of Idaho, 2007-08
Head Coach, University of Montana, 2000
Certifications:
USA Lacrosse: Level 3
NFHS Coaches Certification – 2014-Present
USA Flag Football: Coach and Officials Certification 2018-Present
US Indoor Soccer: Officials certification – 2021-Present
US SafeSport – Current
Abuse Prevention – Current
American Red Cross First Aid and AED certified – Current
Concussion Awareness – Current
Coaching philosophy:
I am a firm believer in a "fast is fun" playing style where mistakes are just obstacles we can overcome through teamwork. I understand that every individual is different and brings something unique to a team setting that we can harness and use as fuel. Winning a practice through high-rep, high-intensity, small group stations allows us to best prepare for games through character-, skill- and IQ-development.
---
Registration
Select an option below to get the ball rolling for your next visit to The Sports Barn in Missoula, Montana – the area's premier indoor sports complex.
Select an activity
Prefer to chat on the phone?
Give us a quick call, we would love to chat with you about visiting The Sports Barn!